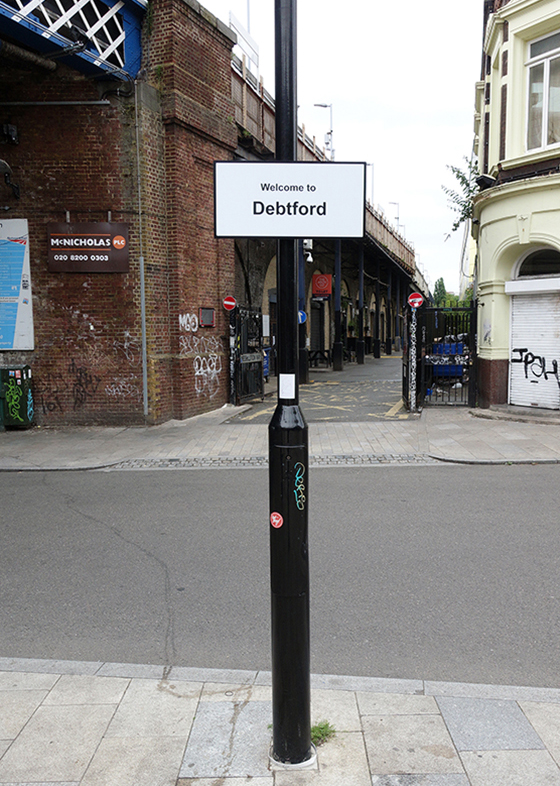 WELCOME TO DEBTFORD - 2021


Disguised as a traditional UK welcome sign, the site-specific intervention uses the common mispronunciation of the word 'Deptford' as 'Debtford' to playfully comment on the gentrification of the town and the rising house prices and rents that continually cause many of the local community to be priced-out of the area.
The guerrilla art was anonymously installed to mark the 10th year anniversary of the photographic project FaceDeptford - a portrait series made in collaboration with Riikka Kassinen whilst the artists were living in the town. The community project highlighted the desire for local residents to face the camera and record their presence during a time of rapid gentrification and urban renewal.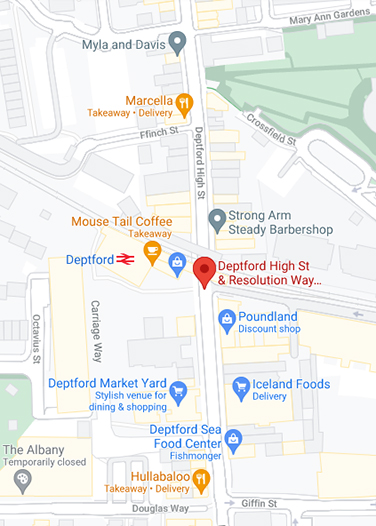 The sign was located on Deptford High St and was accessible to the public for 6 weeks before being discovered and removed by the local council.