MY GRANDDAD'S CAR PT 2 : 2016
My Granddad's Car is the culmination of an on-going project between Karl Ohiri and Sayed Hasan, exploring notions of migration and heritage, as seen through their relationships with two cars inherited from their respective late grandfathers in Pakistan and Nigeria. The artists separately failed to transport the vehicles back to the UK in 2011 due to the bureaucracy and corruption in the countries they were held in.
Hasan's car remained in Pakistan subject of a legal dispute over ownership while Ohiri's car was held at the port of Onne in Nigeria by a greedy port official. The official classified the vehical as scrap and claimed that the exportation of scrap metal was prohibited and demanded a bribe of 2,000 GBP for its shippment. When Ohiri refused to pay the ransom the car was impounded and stayed at the port for a further 4 years until Ohiri learnt of the officials whilst in Nigeria in 2015. Ohiri decided to travel back to the port and plead with the new port official for the cars release. The official agreed and the car was crushed on site enabling it to fit into the boot of the artists car before being transported back to his Grandfather's village.

This dramatic shift in circumstances inspired the artists to attempt to unite their Granddad's cars one last time in 2016. Travelling together they visit each others countries for the first time documenting their friendship, intimate moments and the challenges they faced in the pursuit of a shared desire.
Using photography, video and sculpture the artists embark on a journey that explores personal and collective histories, migration and the legacies of the disapora.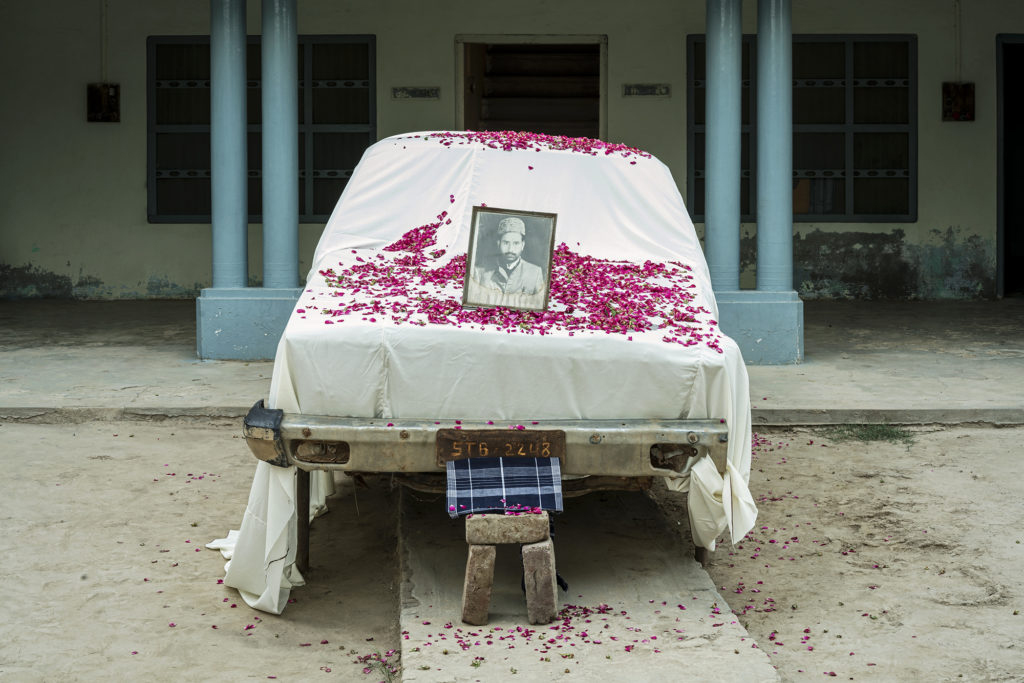 The Explorer - Pakistan, 2016