WHAT REMAINS - 2016


After being united back with his grandfather's car in 2015, Ohiri and Hasan decided to travel together to Nigeria in 2016 to attempt to bring Ohiri's car back to the UK. Their intention was to travel to the ancient City of Benin and have the car smelted into an art object. This action would allow the car to be reclassified from 'scrap' to that of an 'artwork' preventing officials stopping the car from leaving Nigeria for a second time on the basis of 'scrap metal laws'.

However, when they got to Benin City they quickly discovered that the furnaces were not capable of melting steel and would have to come up with another plan. With options and time running out, Ohiri decides to dissect the car into squares and reassemble them into three large patchwork pieces.

The resulting sculpture and documentary film both entitled 'What Remains' symbolises a monumental journey in the cars life. Imported from Europe in the 1950s, the car provided transportation for Ohiri's family, witnessed the Biafra War, survived a four-year captivity at a shipping port, before undergoing a series of physical transformations that enabled it to be transported to the UK in 2016.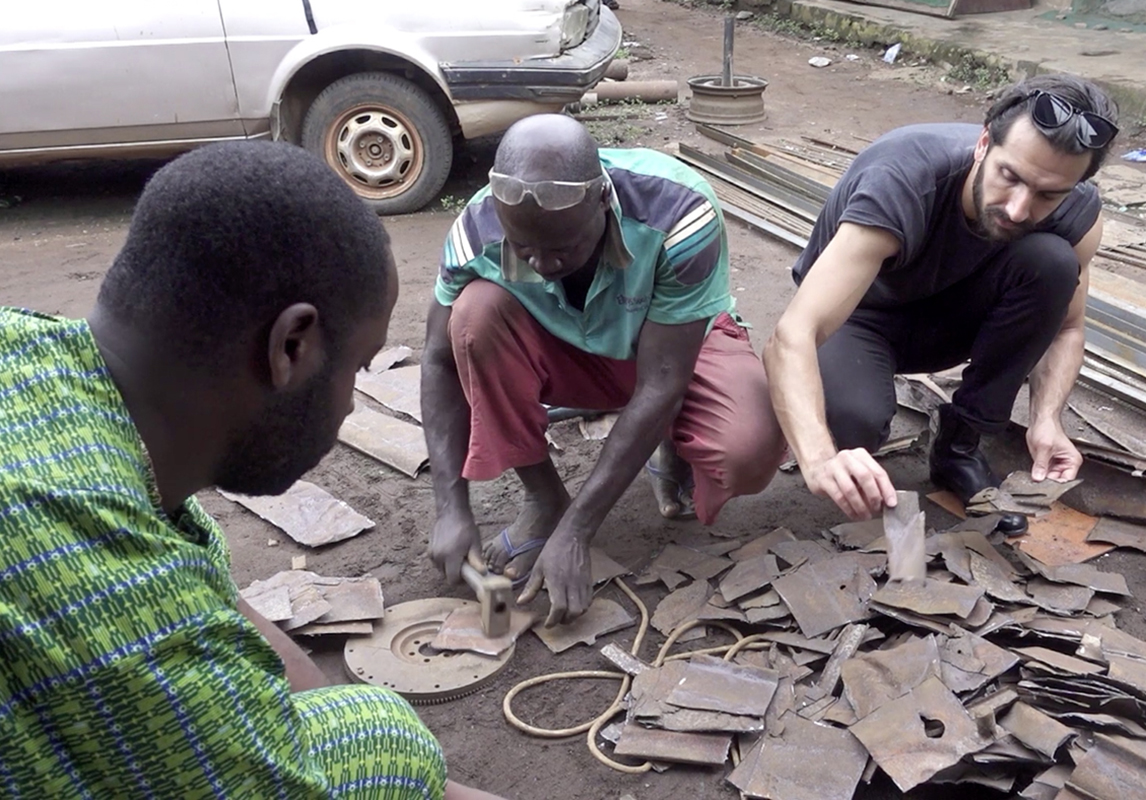 Film Still, What Remains - 2016